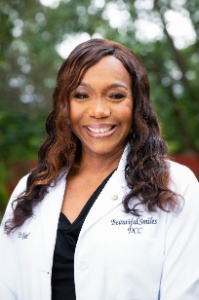 Check back for more about Dr. Noel!
Meet Our Team
Dr. Denise Noel is honored to present our fantastic team! Kind and friendly, our team is patient-driven to create a better community for all who visit us. Our Team prioritizes continuing our education by attending courses in our field several times a year to stay up to date on the latest in dentistry and are pleased to be a bilingual office that speaks English and Spanish. We invite you to learn more about us below and call Beautiful Smiles Dental Care Center at 478-953-6554 to schedule a visit with our dentist in Warner Robins, Georgia.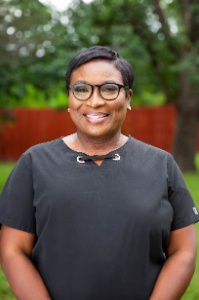 Shunder
Registered Dental Hygienist
Shunder has been a part of our practice since April 1996! She graduated from Armstrong State College in 1993. Shunder loves the relaxed family atmosphere we have at our office and contributes to our success by providing patients with the tools needed to maintain their dental health, the treatments they need for gum disease and the preventive treatments to make them feel more at ease, no matter the level of care required.
When not with us, Shunder enjoys photography and arts and crafts.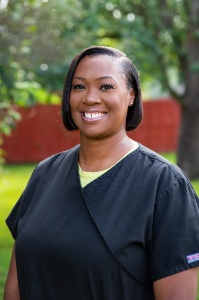 Te'Kisha
Registered Dental Hygienist
Te'Kisha joined us in 2010! She received her Associates in Applied Sciences in 2007 from Central Georgia Technical College. She loves our family-oriented atmosphere and thinks our team is remarkable. Te'Kisha enjoys forming long-lasting relationships by creating a "great patient experience." She pays attention to details while working with a gentle touch that helps to ease dental anxiety, and she wants our patients to feel comfortable and confident that they are in good hands.
Te'Kisha has two incredible children, and in her free time, she loves journaling, reading and hanging out at the beach.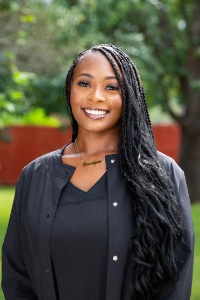 Bria
Registered Dental Hygienist
Bria became a part of our practice in July of 2022. She attended Clayton State University, where she received her Bachelor of Science in dental hygiene in 2022 as magna cum laude. She appreciates that every member of this practice is kind, gentle and understanding. Everything is done as a team. Bria contributes to the success of our practice by showing up every day and giving our patients her best.
Bria is the mother of one child! She loves doing yoga, reading and shopping at Target.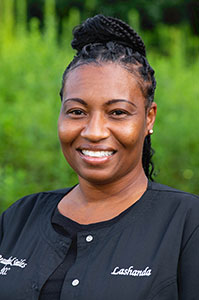 We were glad to have Lashanda become a part of our dental practice in 2020! She loves our amazing patients and is always contributing by making sure that her job is done in an efficient and timely manner.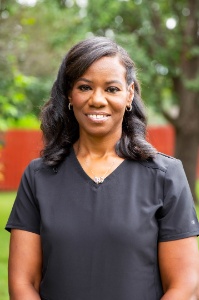 Curmetria
Dental Assistant
Curmetria joined us in June of 2004! She loves the work that she does and knows that she helps out a lot in keeping our practice running smoothly and getting our patients the care they need.
Curmetria has three kids of her own and adopted her three nephews. She likes to work with her hands to fix and build things!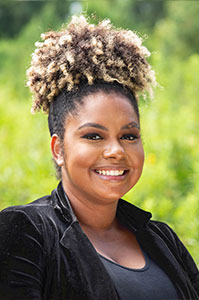 Jazmin
Executive Assistant
Jazmin has been working at our office since January 2022. She has a Bachelor of Science in neuroscience from Temple University. She has two daughters, age 1 and 5, and outside of work, she enjoys reading.
Patricia
Financial Coordinator / Dental Assistant
We were happy to have Patricia join us in 1998! She attended and graduated from Houston County Career Academy. She loves our patients! Patricia is thrilled to be there for them when they need to talk and to just to let them know that they are very important to us. She is always helping our office by doing what is asked of her and helping wherever she is needed.
Patricia is part of an amazing family. She is very grateful to Dr. Noel for being there for her 23 years ago when she needed a job, and she will always be thankful for being given the opportunity.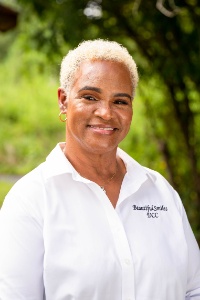 Linda
Insurance Administrator
Linda joined us in June of 2011. She attended and graduated from the dental assistant program at Robert Morgan Technical School in Miami, Florida. Linda loves our sisterhood here and is proud knowing that we take care of not only our patients but also each other. It is a joy being a part of this team.
Linda is married to her husband of 32 years. They share three daughters, five grandchildren and one great grandchild. She is a sibling of 15 and takes pride in being part of such a large family! She enjoys playing with her grandkids, singing, dancing and hanging out with her sisters.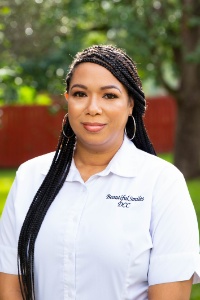 Jennifer
Claims Specialist
Jennifer became a part of our office in February of 2021. She likes how determined our staff is at fulfilling our patient's needs! Our staff is always ready to get the patients in and the treatment started. Dr. Noel is always ready to serve the community. Jennifer contributes to our practice by being a team player! She gets the patients on the schedule so our team can address any dental concerns or questions while demonstrating great customer service.
Jennifer is a mother of three teenagers! Her hobbies include spending time with her kids as well as the rest of her family and their dog.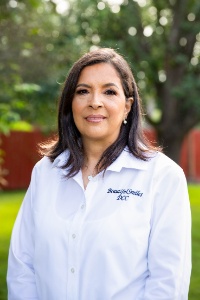 We were thrilled to have Teresa join us in February of 2001. She went to school in San Antonio, TX, and thinks that working at our office is not just a job for her. She loves the family relationships she has with her coworkers and that she can be a part of helping the community. She is dedicated to her job and is here on time every day, excellently doing her duties.
Teresa has been married for 34 years to her husband, Andrew, and they have two beautiful children. When not at the office, she enjoys cutting the lawn and bowling with her family.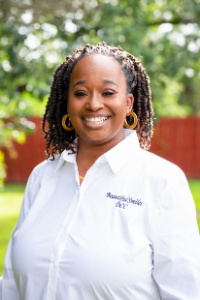 Mona
Front Desk Receptionist
Mona joined us in April of 2022. She likes talking with and helping our doctor, and Mona gives her all in what she can do!
Mona is a wife and a mother of three: two girls and one boy. She has one grandbaby, who is her world! Mona loves being home and enjoying life. She always strives to be herself and be real every day, all day.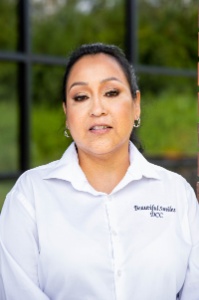 We were excited to welcome Laura to our office in February of 2016. She likes being around people and gives all that she can at our office. She strives to love everyone at our office and every person who walks through our doors. This is a great place to work!
Laura has three girls and four grandbabies! When at home, she loves to sit and watch TV.